Give your face a detox. Stress (including poor sleep & diet etc.) shows in our face causing eye bags, dull skin, puffy face and wrinkles.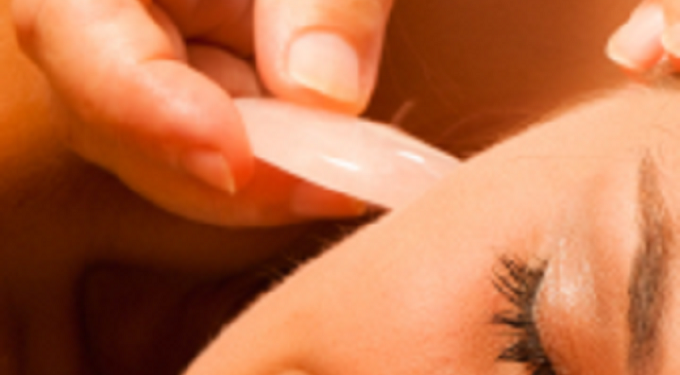 Gua Sha is a Chinese Medicine technique like Acupuncture. It uses a buffalo horn or jade tool that is pressed and stroked over the skin to expel toxins, increase blood flow and help the lymphatic system. Gua Sha draws toxicity out from the skin. It it a completely natural approach to healthy aging! Includes a head massage to release tight scalp muscles.

Other options include Facial Gua Sha Tutorial and Facial Gua Sha Group Workshop.